A Healthy and Stylish Backpack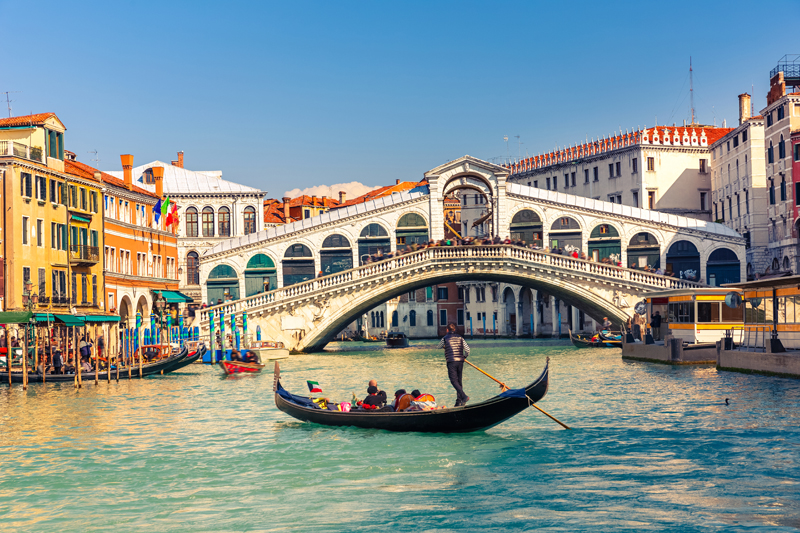 Our family has recently been testing several styles of backpacks and other small carry-on options for travel, and we have concluded that there is no one bag that works for everyone, or for all types of travel. This is the first in a series of reviews that may help you find the perfect one for you.
Backpacks have the inherent problem for travelers in that when they are carried properly you can't reach the pockets easily. It's easy enough to reach the open pocket on the side for a water bottle, but when you need a wallet or something zipped in more securely, you have to take the pack off. And totes that you carry on one shoulder are a fast way to a stiff neck by the end of a day.
Enter the Healthy Back Bag by AmeriBag, a one-strap body-hugging pack that you can carry front or back on either shoulder with the weight evenly distributed. When I first took it out of the box I wasn't sure I'd like it. It looked too thin to carry bulky items and the microfiber surface looked too slippery to stay on my shoulder. I was wrong on both counts. While the bottom of this trim bag folds flat when its empty, it expands to a full 7 inches when full, and the asymmetrical tear-drop shape makes a lot of extra room at the top that normal packs don't offer.
The lightly padded strap doesn't need to grip because it's worn front or back across the body, where it can't slip off. And even when it's worn in back, it can be quickly slipped to the front to reach a pocket or inside, or in crowds where you want everything secured. Worn in front it's easy to fold your arms across for added security.
One thing I especially like is that although the inside has plenty of pockets, it is not cluttered by them or by separator panels. Except for the bottle pocket they all lie flat, and one is the full size of the bag, secured with a zipper and roomy enough for even a large laptop. Another pocket large enough to hold a passport wallet and my small notebook is at the top and angled so it can be reached easily without opening the entire bag.
The outside pocket on one side has a flap and magnetic snap; on the other side is a zipper pocket and an open-topped one with a magnetic closure. There is a D-ring inside at the top and a key hook above the angled inside pocket. There is also an open outside pocket on the outer edge, just wide enough to hold a water bottle.
The size, while it looks small and compact, is large enough to hold everything I normally carry on the plane in my briefcase-shaped bag, including my laptop and its cords, office supplies, books, warm sweater and a spare pair of shoes. The bag is unbelievably comfortable to carry, even when fully loaded with awkward bulky items. And that's where the trouble started.
My husband is a photographer and his back began to bother him after a full day walking around with his camera bag around his waist. I suggested he give his lower back a rest with my Healthy Back Pack. He was doubtful that it would hold all the camera gear and lenses so he could reach them easily, but decided to try it. He immediately noticed that the pockets allowed him to keep the weight of heavy lenses distributed throughout the bag, much more comfortable to carry – and easier to reach when needed. The interior bottle pocket was perfect for the long lens. Not only did it work well for the gear, but it was so much more comfortable and unobtrusive than his old bag that he was reluctant to give it up.
For me, this is a city bag, sleeker and more stylish than a backpack, easier to carry and more secure. For the transit part of a trip – through airports and on-and-off trains, although this one is easy to carry, I still like my briefcase because it straps so neatly onto the handle of my Titan roller. But the beauty of the
AmeriBag Healthy Back Pack
is that it's so flat and compact when empty that it can travel inside my suitcase and be right there for either of us to use when we get there. It is definitely a keeper – even if we can't always agree on which one of us gets to use it.


Related Articles
Editor's Picks Articles
Top Ten Articles
Previous Features
Site Map





Content copyright © 2022 by Barbara Radcliffe Rogers. All rights reserved.
This content was written by Barbara Radcliffe Rogers. If you wish to use this content in any manner, you need written permission. Contact Barbara Radcliffe Rogers for details.